I'm thinking this Saturday feels very Saturday-ish.  Ours often don't since we most often have a Tuesday-Saturday work and school schedule.  It's 2:00 and I've just finished some very fine guacamole. Zac and Ian are playing outside and Paxton is napping.  The boys are very happy for their break since we've been cleaning this morning.
I've been gushing about airbnb.com to a few people, and have promised to link to it sometimes.  It's one of those names that are so simple you're sure you'll remember…until about three hours later you realize you've lost it already. :)  Or maybe that's just me.
So this is sort of like a bed and breakfast, but with a modern spin. Some of the rooms are in another person's home. Some are a guest house, sometimes you can rent a home while the hosts are on vacation.  Here's a video explaining more of how it works.
The search options make finding what you need so simple.  You enter the city, the number of guests, and the date. After that you can refine your search with a price range or type of room you are looking for. Airbnb is worldwide, and it's fun to browse the website simply to DREAM of travel.
And if you browse pinterst and think, that would be so fun for a few days, but it really wouldn't work for my life, you might enjoy staying in this treehouse in San Fransisco.  (I wish I could post the video here.  You'll have to visit the page.)
Here's a tiny cottage not too far from where my parents live for $39 a night: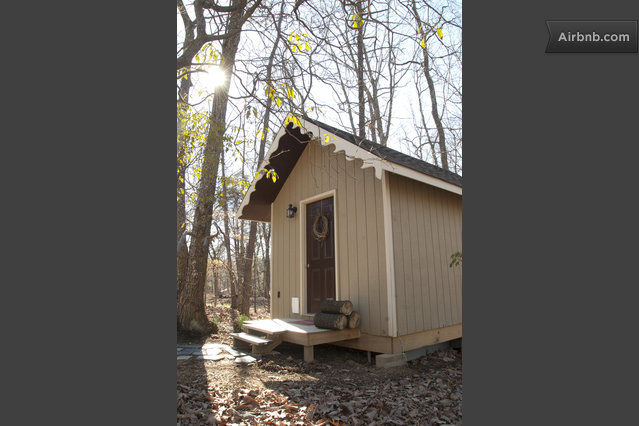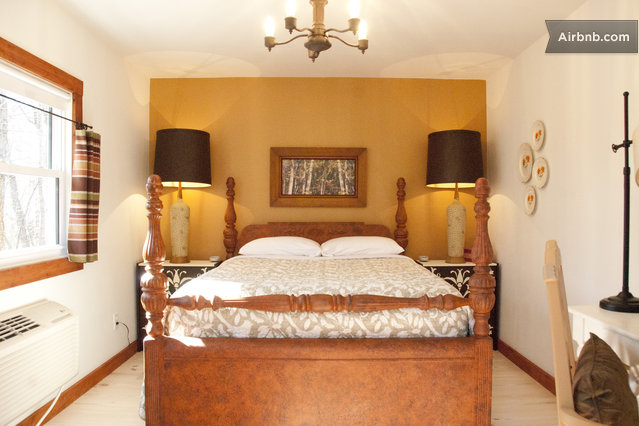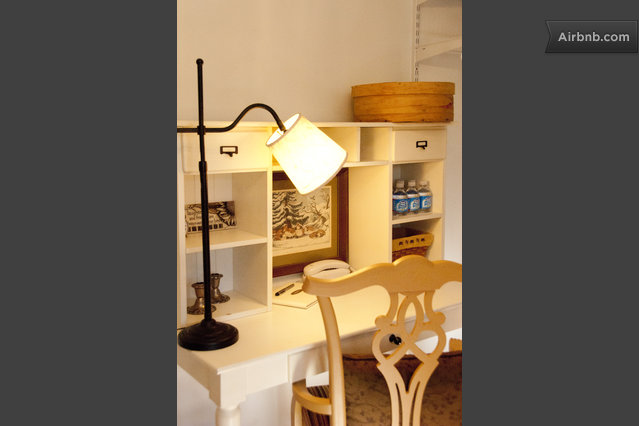 If you're traveling to Atlanta, you can score great deals on Priceline for a hotel….OR how about staying at a place with great personality and local flair?  Here are a few of the spaces on my wishlist:
This hostess has great decor throughout the house.  I'd love to stay here sometime.  And the price? A king bed is $52 per night, the queen bedroom is $48 per night, and a single bed is only $35 per night!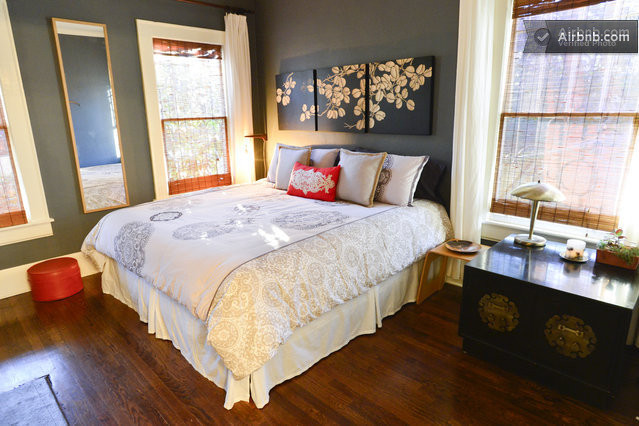 The Queen Room: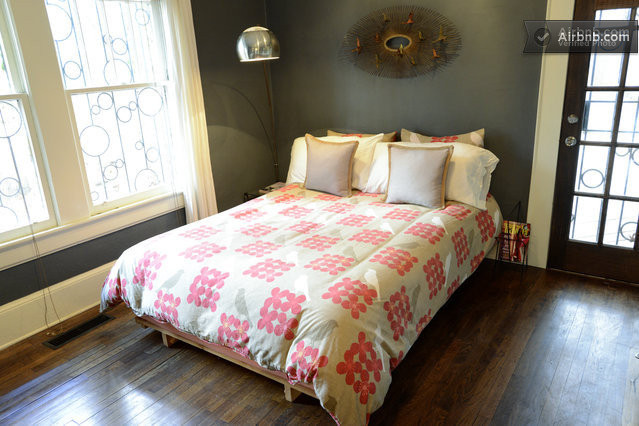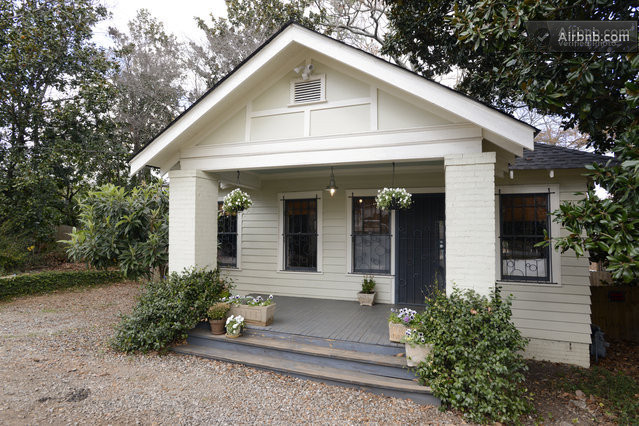 And the spot for one: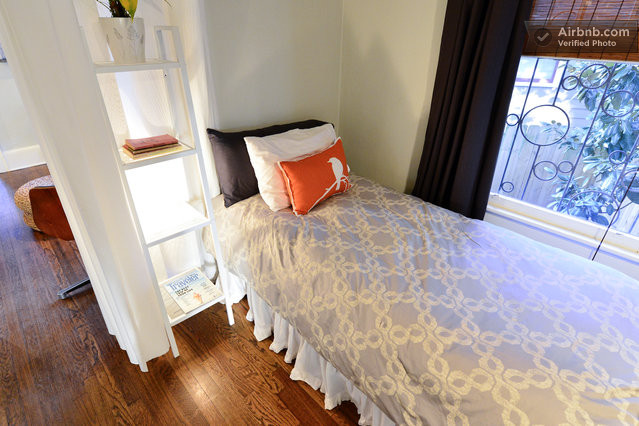 Wouldn't it be fun to get away for a night here–journaling, reading, breathing?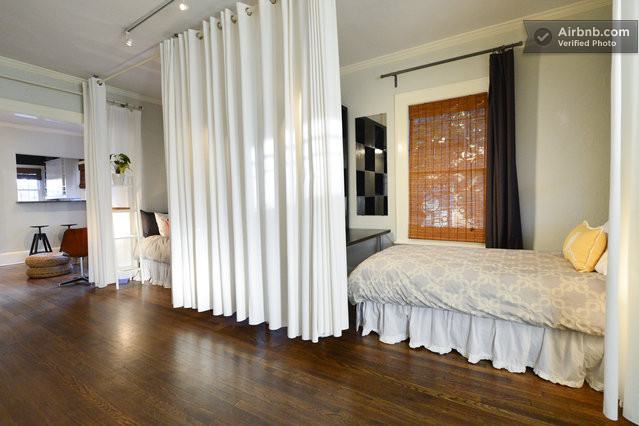 This stylish room is $59 per night: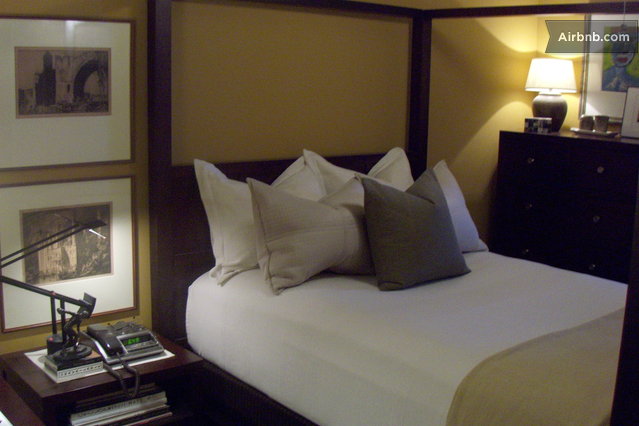 I could easily relax here!  Yes, here /\ or here \/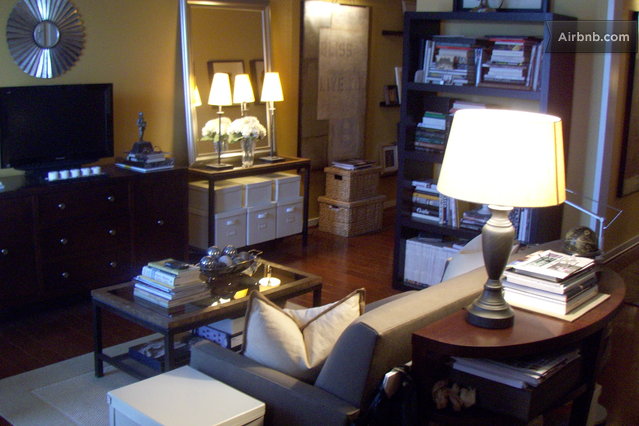 This downtown spot is called the New Yorker.  At $95 it's pricier than some of the others listed here, but also comes with luxurious accommodations: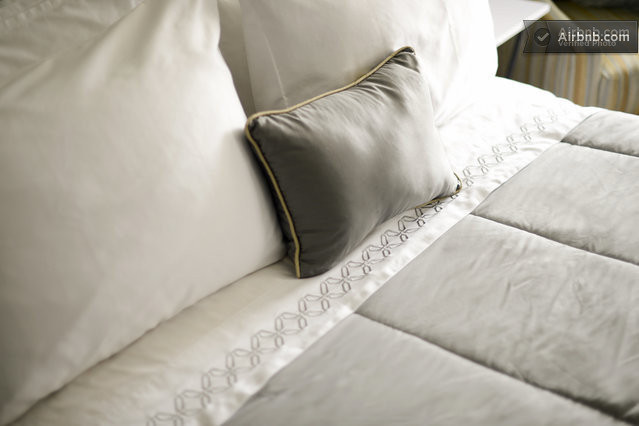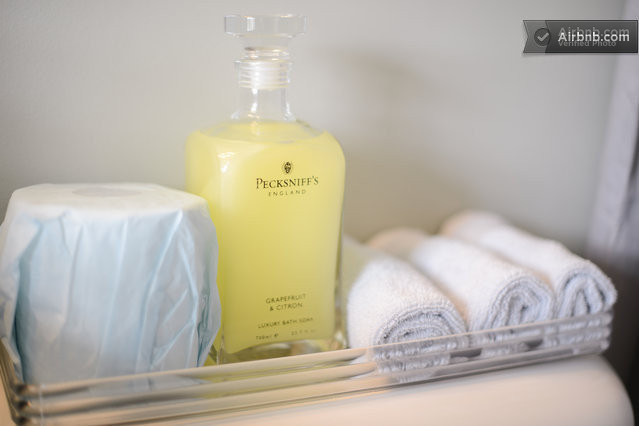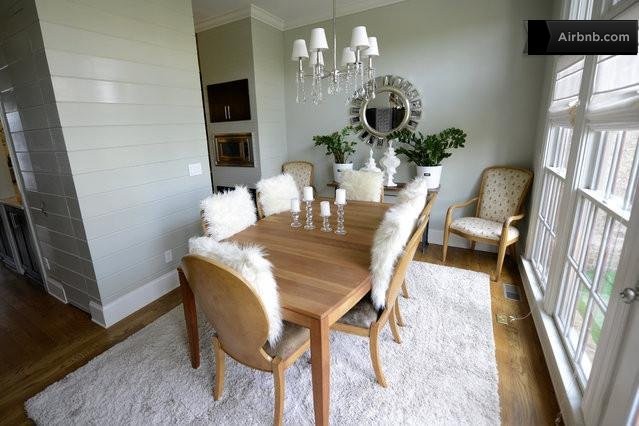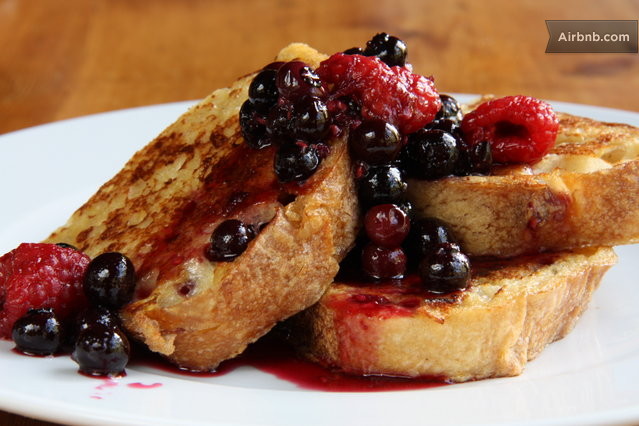 This contemporary Space? [Deep inhale] That sunshine?  Wow.  That could cheer anybody. At $45 it's kind of a steal.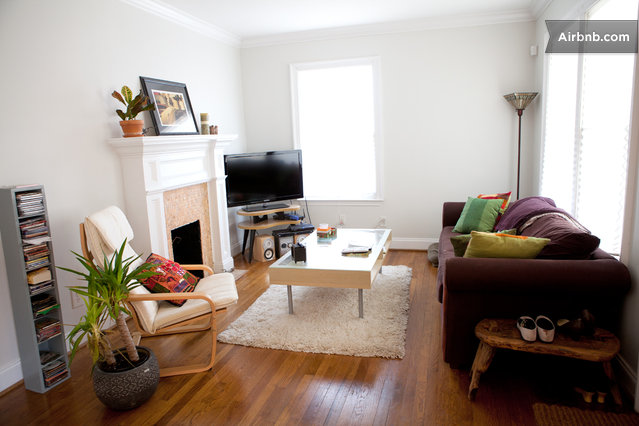 Includes a spacious room: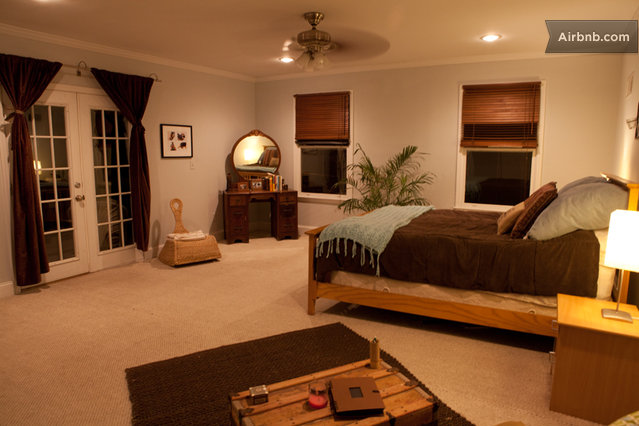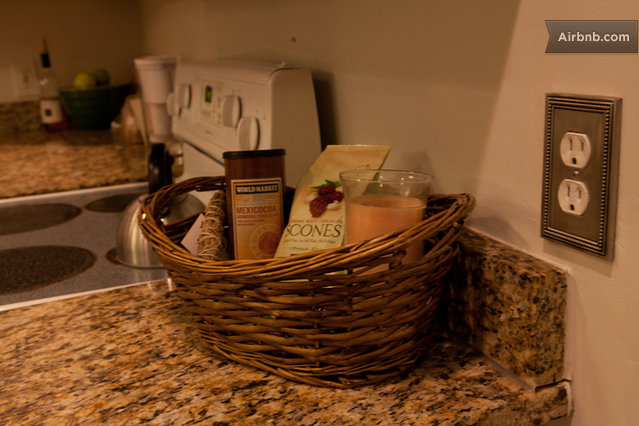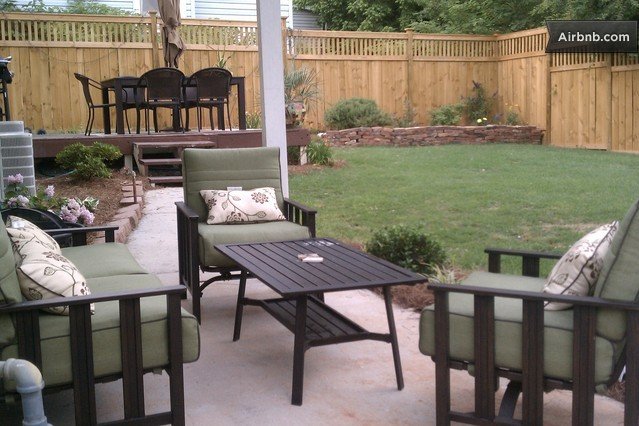 You might recognize the decor style in this bungalow since it's owned by the same hostess as the first one in this post.  Again, such a cute space and it's only $47 per night.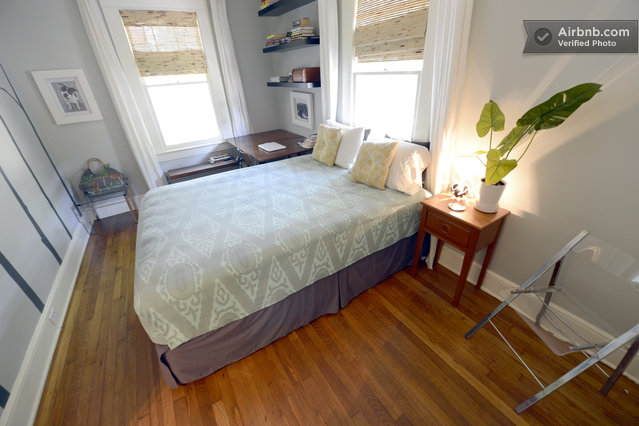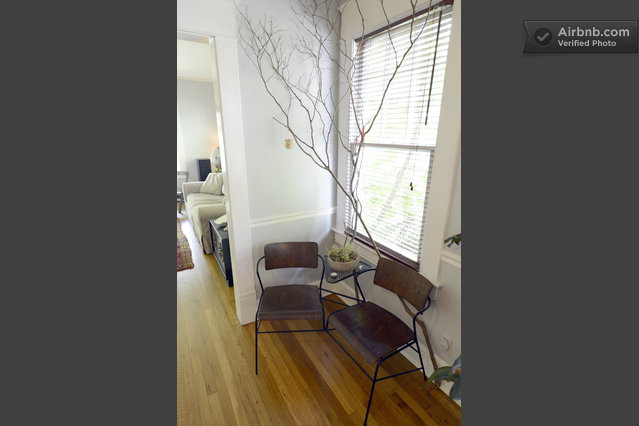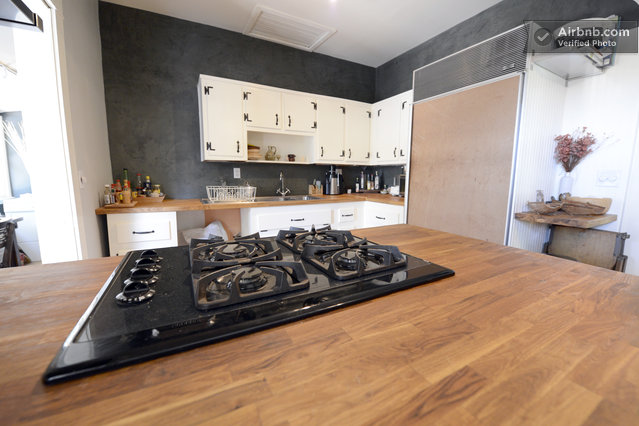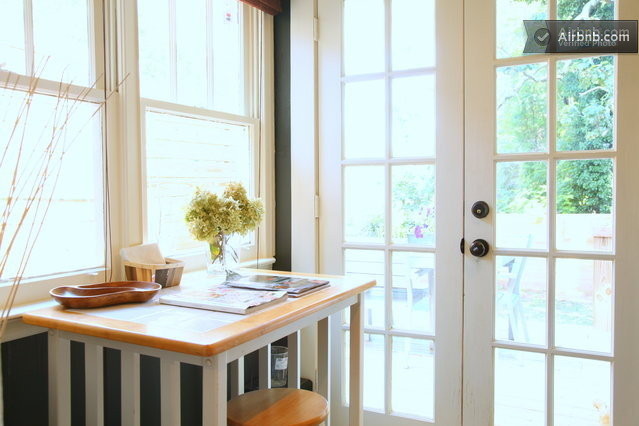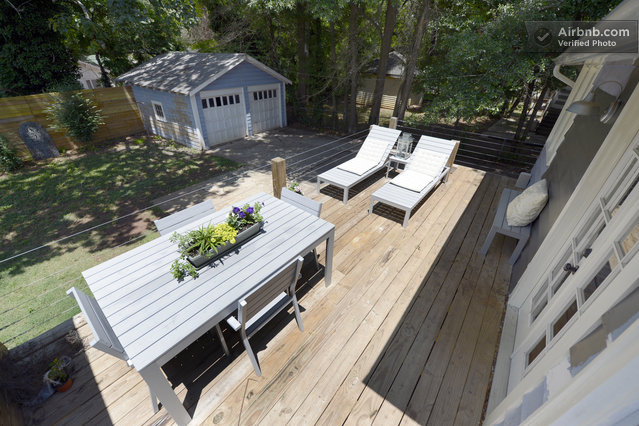 Here's my favorite~
A contemporary loft apartment in downtown.  I would LIVE here if I could; I absolutely love the style: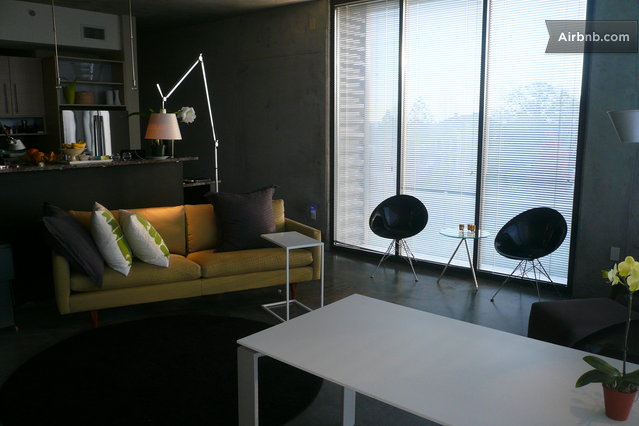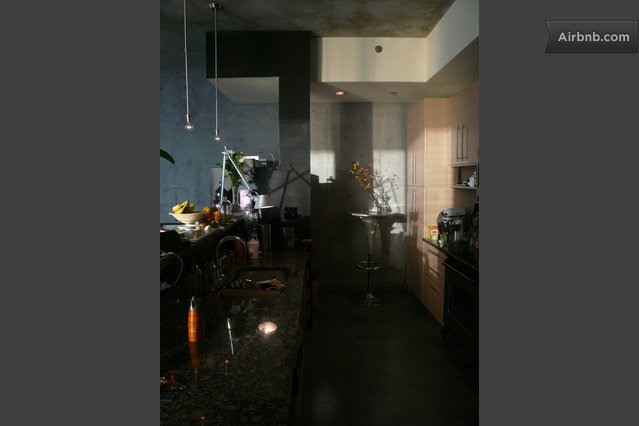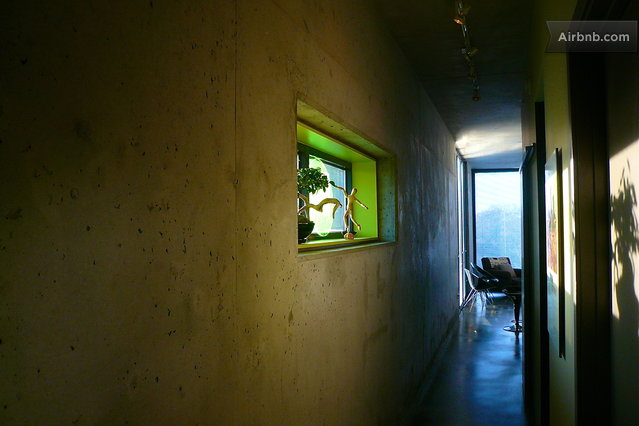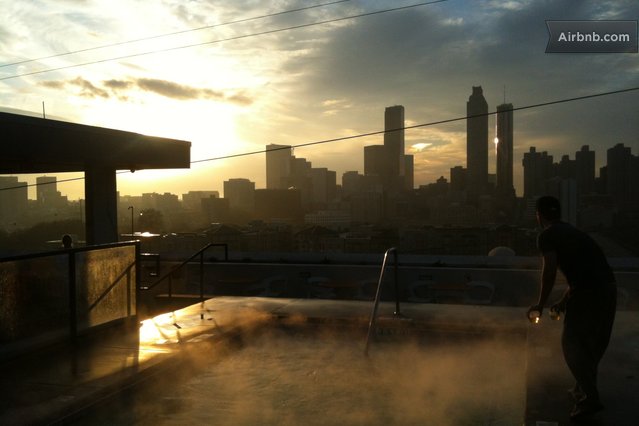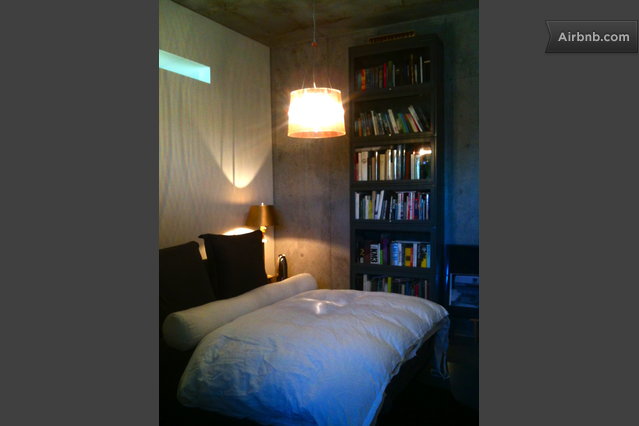 Another spot in Buckhead for only $50 a night.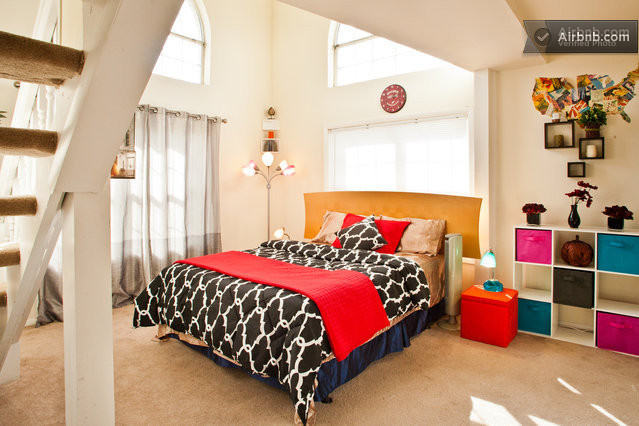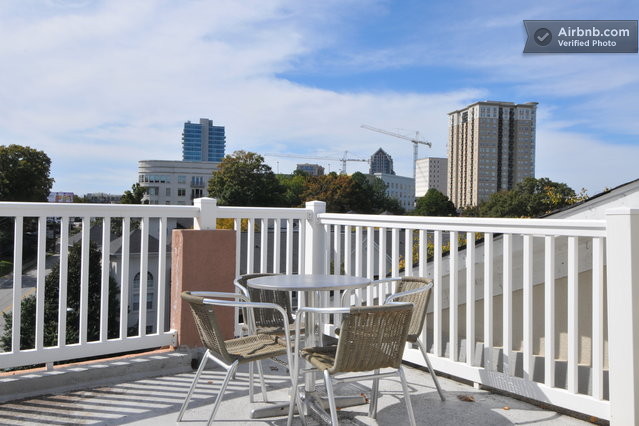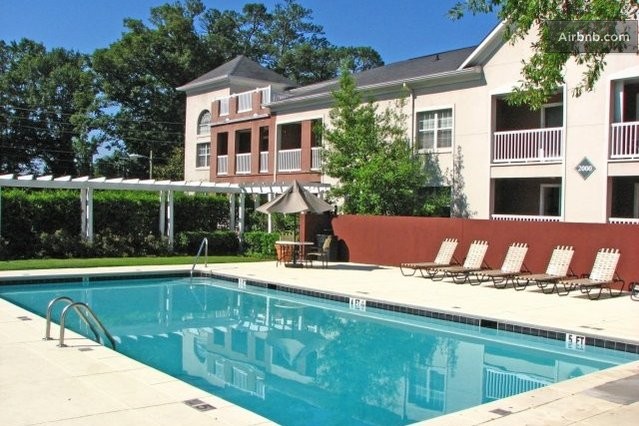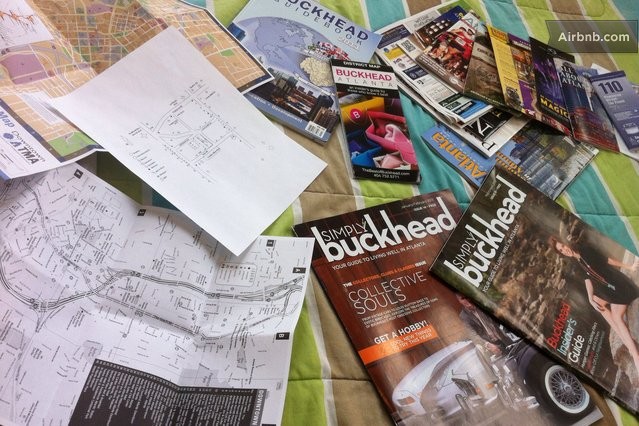 One more then I'll stop.
A Condo in a gorgeous location for $75 a night: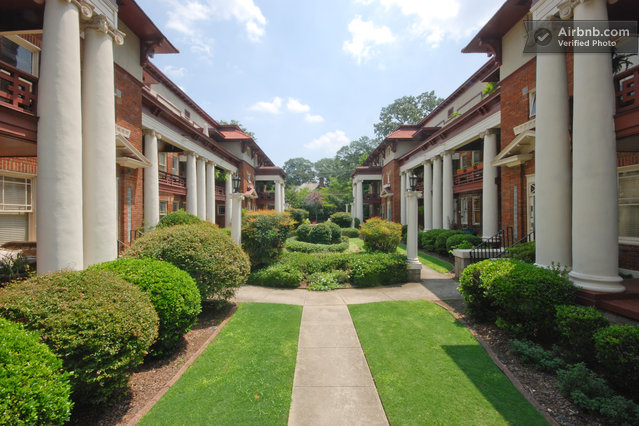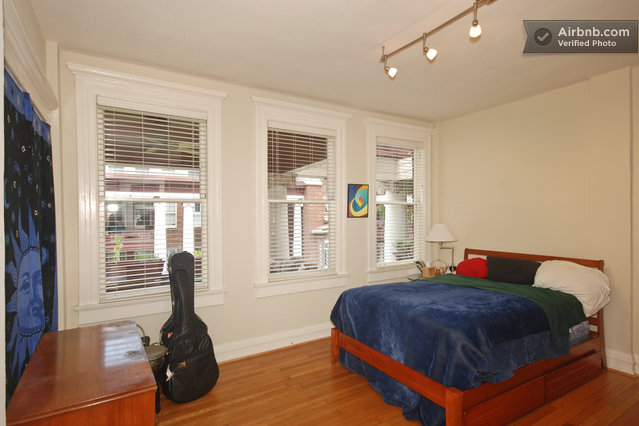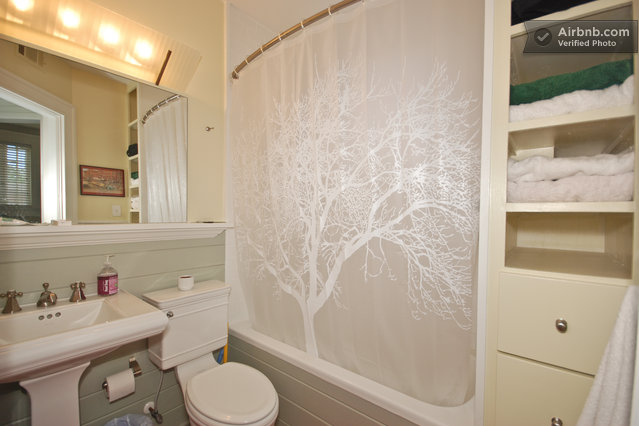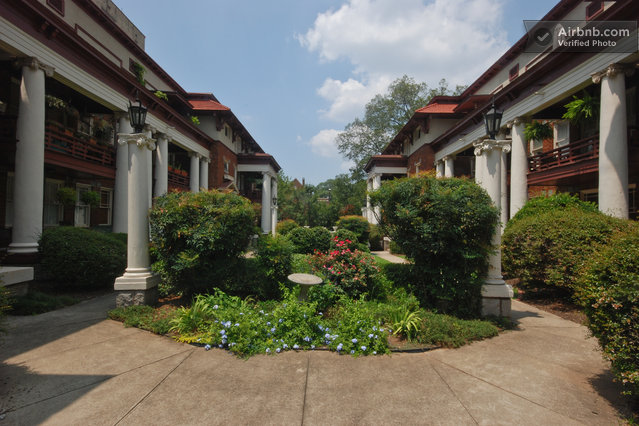 I really did write this post simply because I wanted to share my excitement over a great find.  However I just remembered airbnb has a referral service, so we can help out each other.  If you sign up through this link you will receive $25 off your first booking of $75 or more. I'll receive a $25 credit if you book or a $75 credit if you host.
Happy travels, and let us know if they land you in Atlanta.